How We Treat
In our OPI services, each young adult begins to understand this is the place where they finally can begin to move forward with their lives and that real growth can begin to take place.
As soon as they join, each participant meets with our Clinical Department, Education Department, Career Development and Volunteer Services and Extracurricular Activities to establish their portion of their treatment plan. We help them decide how they will finish high school or what college courses to take. Do they want to get a part time job? What kind of volunteer work do they want to do?  What do they like to do for fun? (Parents/sponsors are involved in this decision-making as much as possible).
They meet with the individual Life Coach or with a member of Department of Addiction Counseling Services (if appropriate). In a typical day, we might drive them back and forth to school or their job, for instance, or to the animal shelter where they might volunteer.
Services:
Many participants arrive at OPI lacking an educational direction or motivation. Our Education Department guides participants to help overcome past obstacles and offers tutoring for those who need it.
Life skill development is crucial in order to empower participants to move forward and live balanced and functional lives. We teach everything from time management to effective communication to basic nutrition and fitness.
We help participants truly acknowledge the role that addiction (chemical, emotional, or physical) plays in their lives.
Gain transferable skills in real-world settings. OPI staff helps participants brainstorm, research, and communicate with potential jobs and volunteer activities.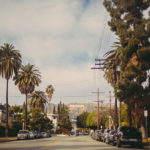 OPI emphasizes opportunities for personal growth midweek and on weekends that allow participants to engage with their interests and passions while socializing and exploring Los Angeles.
There is a group or club for nearly every interest you can think of. Participants are sure to find at least one group they are interested in.
Since we are known as a "highly therapeutic program, their choices are "woven around" our program of individual and group psychotherapy, one-to-one life skills training, an AA or NA meeting (if appropriate), a mandatory cooking class, numerous groups including an "improv" group, a jam session or when we take everybody out to dinner on Friday nights. So, in some ways, each young adult is doing something different (going to a culinary school or musician's institute, taking a college class, working at a surf shop) and they are doing the same thing (getting together for group therapy, seeing a psychiatrist for medication management, etc.).
Close friendships are made while living in beautiful, secure and staffed 2-or-3 bedroom apartments in complexes with swimming pools, work out rooms, recreational areas and computer rooms (Males live in their apartments. Females live in theirs).
There is a maximum of two participants per bedroom. Each participant is involved in meal planning and preparation and maintenance of their personal space.
Services requiring additional fees are first discussed with Parents/Sponsors. This could include charges by third party providers (colleges, books, Tae Kwon Do lessons), additional OPI therapeutic services (extra psychiatric or psychotherapy sessions, life coaching sessions, special drug tests, etc.), and special OPI events. Parents/sponsors provide their young adult with a weekly allowance.
We believe we are the most unique and comprehensive program that exists for young adults today.  We look forward to hearing from you.