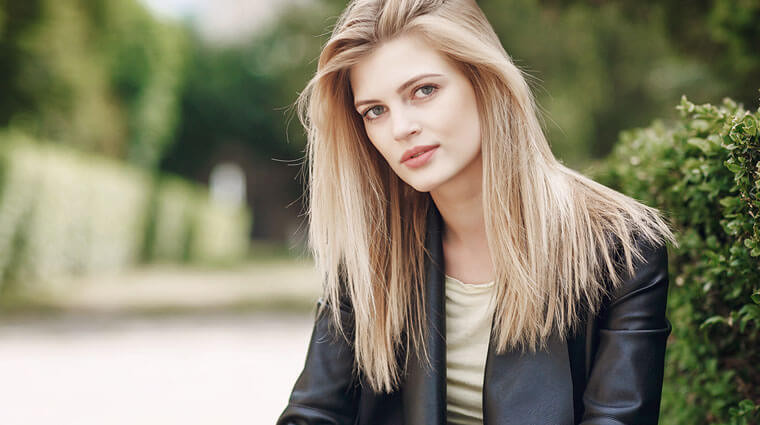 For the Participant
For over a decade, people ages 17-28 have turned to the Optimum Performance Institute (OPI) to help them understand what has been holding them back—what keeps them from finding the emotional stability, balance and direction they seek in order to become independent.
Our participants come to OPI from throughout the world: From home, college, residential treatment centers, wilderness programs and hospitals.
When we realized our comprehensive skills, curriculum, rapid stabilization and integration techniques developed at OPI also were needed by young adults who may have Borderline Traits, Borderline Personality Disorder (BPD) and co-occurring conditions, we opened our breakthrough OPI Intensive Program just for them as an integrated, sub-specialized part of OPI.
Reach Out To Learn More
Call 866-661-3982 to speak with someone from our admissions department, or click below to submit a contact form.
Contact Us
Are You a Good Fit For OPI?
OPI is suitable for young adults who want to find direction and meaning in their lives and are:
Committed to finding a sense of balance in their lives and their place as a responsible member of society
Needing educational and/or tutorial support or Life Skills Training to define a career or complete educational goals
Interested in learning about various careers and fields of interests or simply enhance their quality of life
Seeing the benefit of a structured living program that teaches independent living skills allowing them to eventually transition to minimal supervision while still receiving support with real life experiences
Needing support or specialized services to deal with social skills development or prioritization and organizational skills
Requiring support or specialized services to deal with continued efforts to remain drug free, cope with other addictions or diagnoses and find direction and meaning in their lives
Wanting to learn through real life experiences
To The Young Adult Who Is Considering OPI
Perhaps you have always felt rage, emptiness and anxiety far more intensely than other people.
Maybe you struggle with fears of alienation and abandonment.
Do you have difficulty setting, persevering and meeting goals?
Have you ever described your life as a "train-wreck" — with emotional outbursts, neediness, impulsivity, self-destructive urges?
Do you feel like there is a huge gulf between the person you desperately long to be and the person you feel you are now?
Have you tried outpatient programs before, but were unsuccessful, leaving you wondering will it always be this way?
At OPI, please know that your stories are familiar to us and that you are not alone. We want you to know it does not always have to be this way no matter how "down" you feel right now.
We know THERE IS HOPE:
– not just hope that you can be rid of unwanted feelings
– not just hope to stop the procrastination and inappropriate outbursts
– not just hope to survive … but to THRIVE
You can hope and expect to experience a new you:
To feel joy, to learn to set and persevere at goals, establish direction, and have a life worth living!
How Exactly Can OPI Help Me?
1. Immersion Phase:
The OPI Intensive program "immerses" you into Dialectical Behavior Therapy (DBT) skills and Mindfulness Skills. DBT has proven to be the most successful technique in dealing with your issues. It was developed by the world famous therapist Dr. Marsha Linehan, who as a young woman herself suffered from Borderline Personality Disorder (BPD). Our therapists have been thoroughly trained in her breakthrough therapeutic approach by Behavioral Tech LLC, which she founded.
Even if you already have learned DBT techniques, re-learning them for use "in the real world" is a whole new experience. You will learn new behaviors and smarter, safer ways to respond to challenges. We will take the necessary time to help you carefully develop, train and internalize these skills so they become a natural part of your own thoughtful response.
You will learn skills that allow you to successfully regulate complex emotions, understand how to skillfully communicate your emotions and tolerate the anxiety of making decisions.
2. Mobilization and "Finding Direction" Phase:
Here, participants start to realize there are many more possible solutions to life when you don't see the world in such a rigid, black-or-white way.
They learn to be present with less judgment which allows them to begin to find stabilization, joy and to experience an increase in self esteem through the achievement of small, graduated successes.
They begin to experience hope for the future by discovering passions and learning to share their gifts and joy with others.
In this second phase, you will work with our "special agents of change": Our well seasoned OPI experts in our Departments of Education, Career Development, Extracurricular Activities and Volunteer Services.
Over the years, these folks at OPI have accumulated a plethora of resources, contacts and mentors in the greater Los Angeles area to help participants develop a career goal, complete their education and start having small successes as they begin moving forward.
Now is where you discover your strengths, skills, new abilities and interests. You will learn competencies at life skills, organization and to pace yourself for school and work. You will be delighted to rediscover your passions — yes passions!
What can I expect when I finish OPI?
You can expect to actually take charge of your life and to really start living the life you thought only others had. You can expect to feel confident and comfortable knowing that you have the tools to now mindfully handle challenges and frustrations. And you can expect to discover a competent new you and to take pride in your accomplishments and interests.
Now, get ready to start the process of learning to set goals, feeling joy, and loving your life.