A LIFE OF INDEPENDENCE IS OUR GIFT TO YOU.
OPI was founded specifically to support young adults as they navigate life's critical challenges. Our comprehensive, highly therapeutic program has proven effective in treating the most debilitating of diagnoses.
We are a private pay mental health program, specializing in DBT for young adults of all genders who are struggling with emotional dysregulation and interpersonal issues.
YOUNG ADULTS FINDING THEIR TRUE POTENTIAL
At OPI we specialize in the use of DBT and allied clinical and transitional modalities to treat young adults between the ages 17-28 of all genders who are struggling with emotional dysregulation, interpersonal issues and other challenges to ensure long-term success in life.
Our adaptable clinical sophistication supports young adults along a continuum of care, ranging from severe needs to support with independent living within the community by the use of carefully staged interim levels of care. OPI uniquely flexes support depending upon a client's needs. All of our clients reside in modern apartments so as to respect their ability to self care and to provide real world interactions.
Situated in a safe community close to Los Angeles, our veteran team connects clients with an almost endless array of schools, employment and volunteer opportunities, along with apartment living, weekly recreational and cultural outings throughout Los Angeles and more!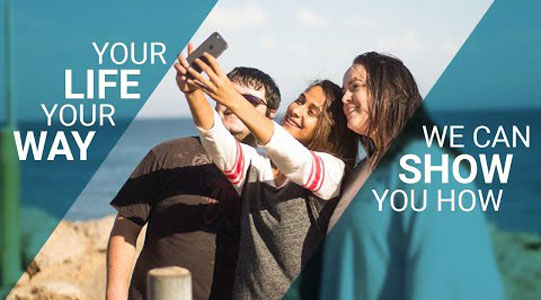 LEARN THE OPI DIFFERENCE
What makes OPI unique is its combination of strong clinical support alongside community integration. At OPI we treat the whole person, not just the diagnosis.
WHY CHOOSE OPI?
Transitioning into adulthood is a more daunting task than ever before. And it's even more difficult for our young adults who are already dealing with other challenges and conditions.
No matter the challenge, OPI offers young adults the individualized help they need to find joy and lead meaningful lives. Whether coming here from home or another program, whether struggling to complete high school or college or start a career, we offer an individualized plan tailored for each person. And we don't just focus on the problems. We uncover each young adult's greatest possibilities. Located in Woodland Hills, CA, just outside of Los Angeles, we offer the perfect place for participants to take classes, practice new life skills, and transition successfully into the "real world."
I am missing you all greatly, and I mean the entire OPI staff. It was such a great opportunity for me to be able to come to the facility and really learn some great skills that I now put into effect daily without even having to think about it.
WHEREVER YOU ARE, WE'LL MEET YOU THERE
The overall OPI program is designed to provide the right level of structure and care needed for each participant. OPI's three uniquely structured program levels give us the ability to identify the best immediate solution while allowing room for change and growth.
This is the best decision ever. I can feel it, I can see it, there is a list of my own goals, and you know, this time I know I am not going to the hospital again and putting my life on hold. You coached me how to go to my goals and dreams.
3 Levels of Support to Meet Your Needs, No Matter What They Are
The least structured level of care at OPI, this program is for those who are truly on the path to lasting independence. Living on their own, participants must manage their lives, money, jobs, and education. OPI still provides check-ins and resources for successful transitions to independence.
WHAT WE TREAT
TURNING HOPELESSNESS INTO HAPPINESS
OPI was founded specifically to support young adults as they navigate life's critical challenges. Our comprehensive, highly therapeutic program has proven effective in treating the most debilitating of diagnoses.
Learn More About How We Can Help
Why We Are Different From Other Treatment Programs
Who we serve
At OPI we work with men and women age 17-28 who deal with mental health challenges which stop them from seeing their true potential and path to independence.  With varying levels of care and staffing, we have the ability to specialize and handle complex diagnoses. Our highest level of care includes a specialized program for young adults dealing with Borderline Personality Disorder.
Real World Each and Every Day
From day one, participants live in local apartment complexes, which provide a real-life environment.  They learn to cook for themselves and to grocery shop.  They go into real-life situations to practice the skills they have acquired in their individual and group experiences.  We help them search for paid or non-paid work opportunities that permit a greater sense of independence, self-esteem and the meaning of responsibility.  They learn to function in diverse communities, understanding how to communicate and respect others who are different from themselves. They learn to budget their own weekly allowance, learn to appropriately monitor their use of personal cell phones and computers, and learn to demonstrate time management skills.  They can date, socialize and still have fun. But they do this in a safe environment, with varying levels of supervision that are there to help them recognize and recover from mistakes and errors in judgment
Achieving Independence
Every participant has their own therapist/case manager who helps guide them toward an independent life.  Depending upon their interests, a single day may consist of going to school or to a job, volunteering at an animal shelter or taking Tae Kwon Do lessons.  It also includes group and individual psychotherapy sessions, one-to-one life skills management training, medication management meetings with a psychiatrist, etc.
Pursuing their own interests' acts as a "springboard" to help them see life's potential and begin to move forward.  Through life coaching sessions and specialization, we help clients develop persistence and resilience.  Persistence to meet set goals and resilience to persevere when the going gets tough.
YOU HAVE QUESTIONS, WE HAVE ANSWERS. FILL OUT THE FORM NOW.