At OPI Clinic, we understand the importance of addressing mental health issues that can impact a young adult's everyday life. We offer three outpatient programs that provide therapeutic support and group counseling for young adults living at home. Our team of experienced therapists offer a wide range of services, including individual, group, and family therapy, addiction treatment, and therapeutic/peer mentoring.
We specialize in treating young adults of all genders, ages 17 to 28, who are struggling with mental health issues such as Borderline Personality Disorder, Autism Spectrum Disorder, PTSD, and depression. We offer a unique therapeutic framework built within our programs: partial hospitalization program (PHP), intensive outpatient program (IOP), and outpatient program, to help define the path to creating lasting independence.
With our comprehensive approach to mental health treatment, young adults have the opportunity to heal their mental health issues in a safe environment and take steps towards achieving their life goals.
At OPI Clinic
Our outpatient counseling program is a flexible approach to mental health treatment designed to provide support to young adults who have moderate mental health symptoms while maintaining their daily routines. Our local therapists work with young adults who can benefit from counseling without disrupting their day-to-day life.
We provide personalized treatment plans that are tailored to each young adult's unique symptoms, circumstances, and goals. Our therapists utilize evidence-based interventions to help young adults overcome their challenges and achieve lasting success.
OPI Clinic - Levels of Care
OPI clinic offers various treatment options tailored to meet the unique needs of each young adult. Depending on the severity of their mental health symptoms and daily routine, we recommend weekly individual counseling, intensive outpatient program, or therapeutic day treatment program.
Intensive and structured schedule Monday through Friday —  5.5 hours a day totaling 27.5 hours per week
Includes individual and family therapy, psychiatry, and nursing assessments.
Group therapy consists of DBT, addiction counseling, health and wellness and community integration workshops.
Flexible day-schedule Mondays, Wednesdays and Thursdays — ranging from 9 to 12 hours per week.
Includes individual and family therapy, and psychiatry
Group therapy consists of DBT, addiction counseling, health and wellness and community integration workshops.
Offers weekly individual and family sessions once or twice per week
What makes OPI Clinic Unique
OPI Clinic integrates psychiatry and nursing assessments into the programs to ensure young adults are managing their medication safely and properly at home. Young adults meet with our psychiatrist and nurses weekly or on a bi-weekly basis.
In PHP and IOP, community integration workshops are built-in the program for skills maintenance and emotional regulation coaching to prepare for everyday life situations.
We Specialize In The Treatment Of: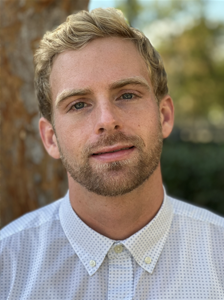 Grant Gamble is a Certified Alcohol & Drug Counselor (CADC-II). He started working in dual-diagnosis treatment in 2015 as a primary case manager for a residential young adult program. Grant received his Bachelor of Arts, in Psychology, from California State University of Northridge. Grant is trained in Dialectical Behavioral Therapy (DBT), Cognitive Behavioral Therapy (CBT), Trauma-Focused Cognitive Behavioral Therapy (TF-CBT) and is a Certified SMART Recovery Group Facilitator. Grant has experience working with clients diagnosed with both substance abuse and mental health diagnoses. He has a great interest in and understanding of the recovery process for teens and young adults. Grant believes in an entire mind and body connection in order to maintain long-term recovery. He focuses on helping steer client's focus to their individualized treatment plan by supporting them in five major competencies he believes are essential in the life long recovery process (Life Skills, Recovery, Fitness, Productivity, and Emotional Well-Being). Grant is an avid swimmer, surfer, and live music attendee!