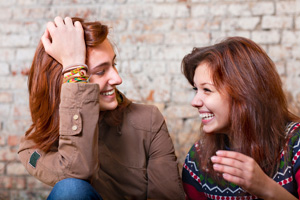 Currently, nearly 14 million young adults are still living at home with their parents, according to Dr. Phil. Determining whether or not you want to be — or should be — part of that statistic is tricky, and if you aren't careful, feelings can be hurt. More often than not, the reasons a grown child desires to move home are fruitful ones, such as wanting to save money to buy a home, pay down student loan debt, or unexpected unemployment that's left them in a financial lurch. No parent wants to watch their child struggle, especially if they can do something about it. The key is making sure you don't do too much. Many parents embrace the added company to a quiet home and even go out of their way to assume the role of caretaker for their child again. So, just as some grown kids can move back into their old bedroom and get a little too comfy in their surroundings, parents sometimes get a little too used to have their kids around again. Overdue houseguests, even when they're children, can cause strain for families. The Telegraph reported in 2008 that one-tenth of the 117,000 calls to Parentline Plus every year are from parents who are concerned about tensions with their live-in adult children
Plan Ahead
Make sure you have enough going on in your own life that you won't easily slip back into those old parents of being Mom or Dad. When your adult child's laundry is piling up and they won't be home until the evening from a long day of pounding the pavement while job-hunting, washing their clothes and preparing their dinner can seem like the right thing to do. You must, however, set some ground rules and stick to them. Some great ones, per Psychology Today, are:
Leave household chores, meals and financial responsibilities for your child to tend to — this is preparing them for their future.
Sit back and allow your grown child to map out their own life and make their own mistakes; your input is not needed every time.
Encourage your child to contribute to the family household, either monetarily or via chores.
Carefully consider giving money to your child when asked; take a day to think about it first and don't fund anything that doesn't assist them in becoming independent.
Time's Up
While individual circumstances must be weighed, some parents have found that enforcing a timeline for their adult child keeps them on task. Being upfront about how long an adult child can live with you is necessary in some cases. A Coldwell Banker survey of 2,000 parents claimed that parents were okay with adult kids moving back home for five years, per Market Watch. Carefully consider the temperament and personality of your adult child. Is moving home a healthy choice for everyone involved? You know your child best.
The OPI Way
If you have any doubts, we're here to help. We know you have your choice of treatment centers and inpatient programs to choose from, and we're confident OPI is a choice you won't regret making. At OPI, we will enrich your grown child's life with the confidence and structure he or she needs to move on independently.