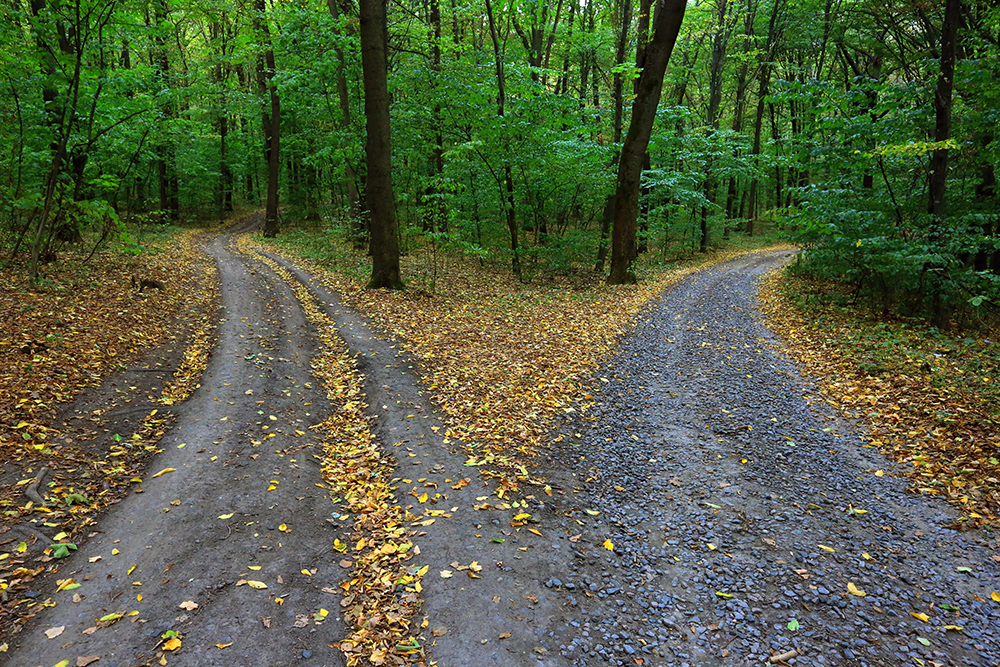 The sheer number of career, degree, and college options available today can leave you struggling to identify the right educational path for you. To make matters worse, the perceived permanency of this decision can leave you stalled at the crossroads while time passes you by. You can take charge of your future by leaving fear behind and approaching this important decision with purpose. Use the four following steps to mitigate the uncertainty as you determine your ideal educational path.
Consider Your Career Goals
You should reflect on your career goals to determine which educational field you want to focus on. Jot down a list of your passions and interests to identify the fields that might work best for you.
Every career option has a specific degree and certificate requirements that allow you to work in that profession. If you want to be a chef or welder, for example, you usually just need to earn a two-year associate's degree to enter that field. If you want to major in art, however, you may benefit from seeking a fine arts degree from a specialized four-year school.
Look at the job descriptions for each position in that field to find your ideal match. Once you narrow down your career goals and job choices, identify the degree and certificate requirements. You can use the degree names in the job descriptions to find schools near you that offer that educational path.
Identify Target Schools
Make a list of all of the schools that offer the degrees and certificates you need to start your career.  If possible, schedule a walkthrough tour at all of the schools that you are considering. You can sit in classes you expect to take, identify pertinent support services, and talk to advisors about your intended career and educational path.
Look At Degree Requirements
Gather up the degree descriptions from each of the schools on your list and compare the prerequisites and course requirements. Many four-year degree programs require that you have the appropriate number of high school credits to enter that discipline. If you are lacking the credits, you may need to attend community college for several quarters to earn the program prerequisites.
Evaluate your learning style and ability to handle the course requirements. If you prefer to work on your feet and dread formal testing procedures, for example, you might excel in a hands-on vocational program. If you suffer severe anxiety at even the thought of formal presentations, an online degree might be a better option.
Choose Between Schools
Always make sure the schools you are considering are non-profit and fully-accredited. Consider each school's distance from your home and your preferred living situation while attending college. If you are worried about health problems interrupting your school schedule, consider earning your degree through an online program.
All things being equal, take a close, honest look at your funding availability, including grants, scholarships, and loans. You can save a significant amount of money by acquiring a transfer degree from a local community college before switching to a state university to earn your bachelor's.
Be Prepared To Make Changes
If you find a degree program too challenging, or the field simply fails to ignite your passions, you may switch to a different educational path. Exhaust all of your resources, including onsite tutoring and group work sessions, before finally deciding to switch. To make the appropriate jump to a different degree program, consider working with an advisor at your college to identify the best option for your needs.